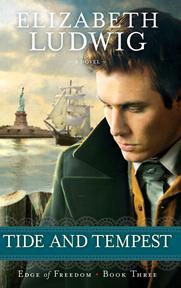 Some things that make a book good to me is that the book has a plot that isn't like every other book you read. Also, that there is some mystery and action in the book.
Tide and Tempest
fills both of those requirements for me.
I have also been enjoying spending time reading some historical books. This book isn't based on any specific event, bu the historical aspect is there. Why can't all history books be made this interesting?
I would not have wanted to live during this time period. We think it is bad today with the need to defend ourselves, these people really had to defend themselves. I know our police aren't everywhere, but their presence is more felt than in this book.
Thanks to Bethany House for allowing me to read this book.
This post contains affiliate links.